April 21st 2022 by Tyler "MoltonMontro"
An April console update, r/Place, mod showcases, and more!
Mod Showcase: Three Roleplaying Mods
Although there's a large variety of different types of servers based on unofficial game modes, roleplay (RP) servers in particular have always been a relatively popular choice. Here are three community-made mods perfect for single-player and multiplayer RP experiences: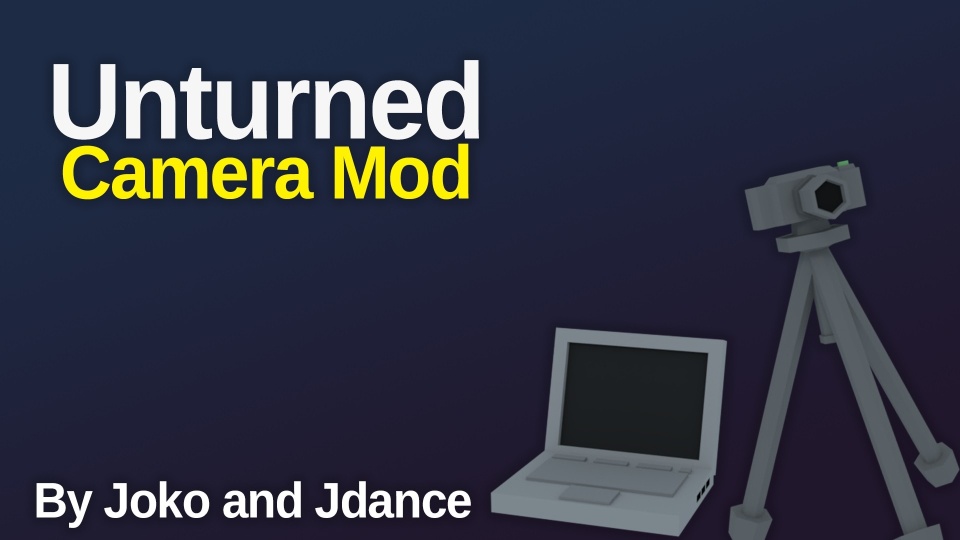 Whether you're looking for novel ways to spice up the game, looking to spruce up your base, or need an infinite power source for your creations, the modding community has you covered.
r/Place Canvas
We've posted about this a few times already following the end of the r/Place event on Reddit, but for one final time I'd like to publicly celebrate the Unturned community for having gotten a few designs onto the 2022 r/Place canvas.
If you are unfamiliar with r/place, it was a collaborative social experiment hosted by Reddit for April Fools' Day. During the event, users could place a single pixel anywhere onto the canvas, once every few minutes.
The iconic Unturned zombie face, an Unturned griefer face, and a miniature Sportshot had all made it onto the final canvas!
Unturned on Console – April Update
Unturned on console platforms received an update on April 13. This update fixed a number of bugs, offers performance improvements, and resolves various other issues. For more information about what was fixed, and what's coming next, refer to the special message posted by @UnturnedConsole on Twitter!
Currently, Unturned is also discounted on both the PlayStation Store and the Microsoft Store!
SDG Wiki
Following the official announcement (and switch) to the new official Unturned wiki in February, the site has continued to grow! Since February, much effort has gone into expanding coverage of topics such as the Steam Economy integration.
Did you know that there's over 600 cosmetics? That's not even including things like item skins, of which there are significantly more of! Hundreds of new images had to be uploaded for use on the many new articles for cosmetics and skins.
Q&A
Q. How do I enable the crosshair on single-player Hard difficulty?
For single-player, you can customize your difficulty settings by clicking the "Advanced" button located to the right of the preset difficulty selection button. The customization applies per-difficulty preset.
Q. I disabled special zombie spawns on my multiplayer server, but when I actually go on the server they still spawn! What did I do wrong?
You most likely tweaked the spawn rates for the wrong difficulty. For example, you might have set your server to Normal difficulty, but you tweaked the spawn rates for Easy difficulty instead!
Q. What does the /spy command actually do? I can't figure it out!
This command takes a low-resolution screenshot from another player's perspective. The file is saved to the …\U3DS\Servers\YourServerHere directory, and can be used to assist in server moderation.
Q. Is there news about what's going on with the Makeship plushie poll that ended in January?
We'll have more news to share about this soon™!
Q. What's the difference between a VAC ban and a game ban?
Unturned uses two automated anti-cheat systems, which are active when you are playing on any multiplayer server (that has anti-cheat protection enabled). VAC bans are distributed by Valve Anti-Cheat, while game bans are distributed by BattlEye. For more information regarding bans, refer to our KB article on the subject.
Contact Us
Have questions about our games or SDG? You can reach me through my Twitter handle @MoltonMontro or via email. We also check our various official community forums.